In recent years, more and more vapers are turning to vaporizers, wanting to find a more healthy and suitable vape mode through some new ways. Among them, Vessel is believed to be the first choice for most vapers now. As an emerging brand, it has received the respect and love of many vaporizer enthusiasts. In addition to some well-known products, Vessel also has an excellent performance in accessories.
This charger from Vessel is very different from other e-cigarette chargers. From the perspective of appearance, it is very special. This charger is not the traditional square or obvious socket shape, but like a speaker with a sense of design. The middle part is a concave structure, and there is a place to be used to install a fixed device for charging. Only black is available, and the all-black design makes the Vessel Charger look full of mystery.
Vessel Base Charger is suitable for Vessel Wood, Craftsman, Formula, Style, Canyon, Expedition and Vista Series, so this one accessory can be used in a wide range. The battery stays in an upright position and is held in place by magnets, giving it a very modern feel. When your Vaporizer's battery runs out, you just need to take it out and put it in the charger to charge it directly, which is an excellent choice in terms of convenience and simplicity.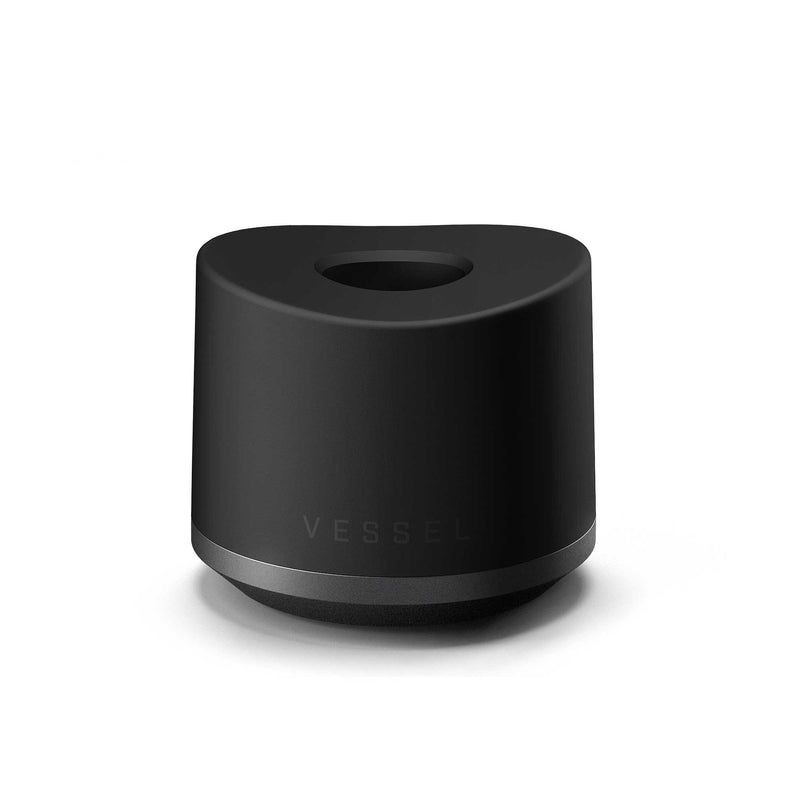 Specifications:
Brand: Vessel
Type: Charger
Color: Black
Weight: 157g
Dimensions: 1.72″ x 1.72″ x 1.44″
Features:
All oil goes to the bottom of the cart for more efficiency
Sleek design
Chargest fast
Curved top surface to cradle your device
Designed exclusively for Vessel Wood/Craftsman, Style, Formula, Expedition, Canyon and Vista Series
Weighted base with a non-slip surface pad
Includes USB to USB-C cable
Power adapter not included
Designed in California
Recommended Products:
caliburn x pod New York
air nft vape
Read More Related Articles: https://www.bestvaping.ca/hard-core-aesthetics-uwell-sculptor-kit/