It's been a long time since you could buy a vape kit that is so full of art and design of vape online – Lost Vape Orion Art. The product designed and released by Lost Vape this time can be said to be a huge breakthrough. In terms of appearance, it is quite different from the common characteristics of the brand's previous products. Some new black technologies have also been added to functions and materials. The emergence of these black technologies will definitely play a positive role in the development of the electronic cigarette industry in the future.
The whole body of the Lost Vape Orion Art Kit is based on transparent colors, adding colors of Amber, Blue, Full, Purple, Red, and Black respectively, and printing different patterns on the position of the battery in the lower half. These special patterns and colors complement each other, adding more small highlights to a single base, making the device look more sophisticated and cute. The transparent part of the upper part allows you to visually see the use of the vape juice, which is both beautiful and convenient.
The Lost Vape Orion Art is specially designed for MTL Vape and RDTL Vape, you can only find one button for the whole device, which means that all operations will be unexpectedly simple and convenient, and of course, activation only by inhalation is also completely feasible. The 0.8ohm mesh coil and the 1.0ohm mesh coil can fully heat the 50:50 nicotine salt-containing e-juice to provide you with delicious taste. The output power of the Orion Art Vape Kit ranges from 5W-18W, which can bring a pleasant vape enjoyment.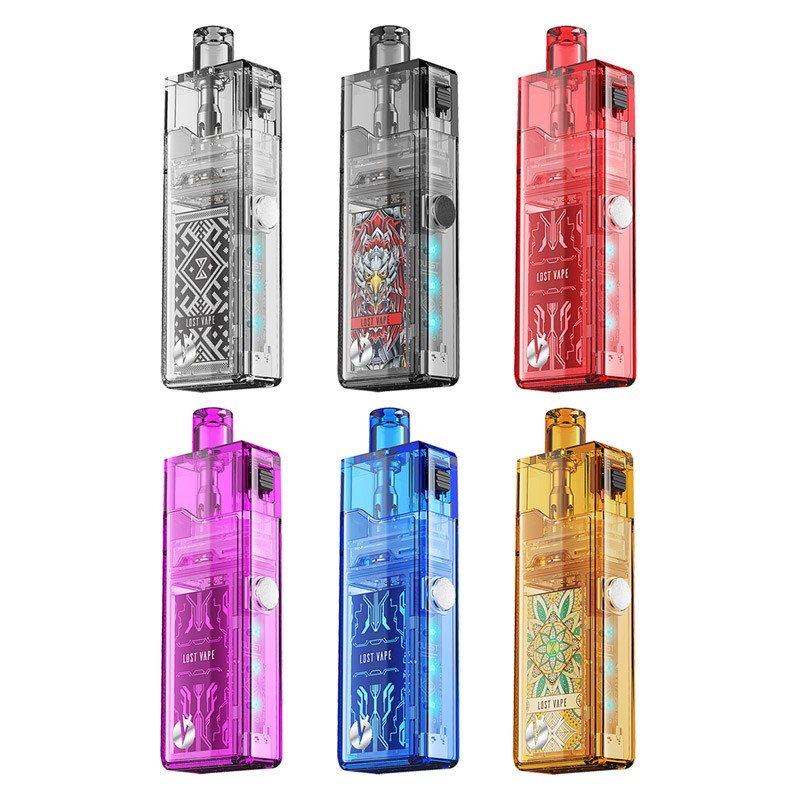 Specifications:
Battery: 800mAh
Dimensions: 92mm28.5mm14mm
Votage Range: 3.2-4.2V
Wattage Range: 5-18W
Fill: Side Filling
Pod Capacity: 2.5mL
Pod Connection: Magnetic
Charging: Type-C
Features:
800mAh Built-In Battery
Intuitive Firing Button
Weak Battery Protection
Over-Heat Protection
Single Button Operation
Short Circuit Protection
Recommended Products:
aegis legend 2
fume infinity flavors
Read More Related Articles: https://www.bestvaping.ca/enlarged-perfomance-voopoo-drag-e60/