Are you ready to redefine your vaping experience? The OXVA Xlim SE 2 Pod System has arrived, and it's set to revolutionize the way you enjoy your favorite e-liquids. Dive into the world of innovation, portability, and flavor with this exceptional pod system.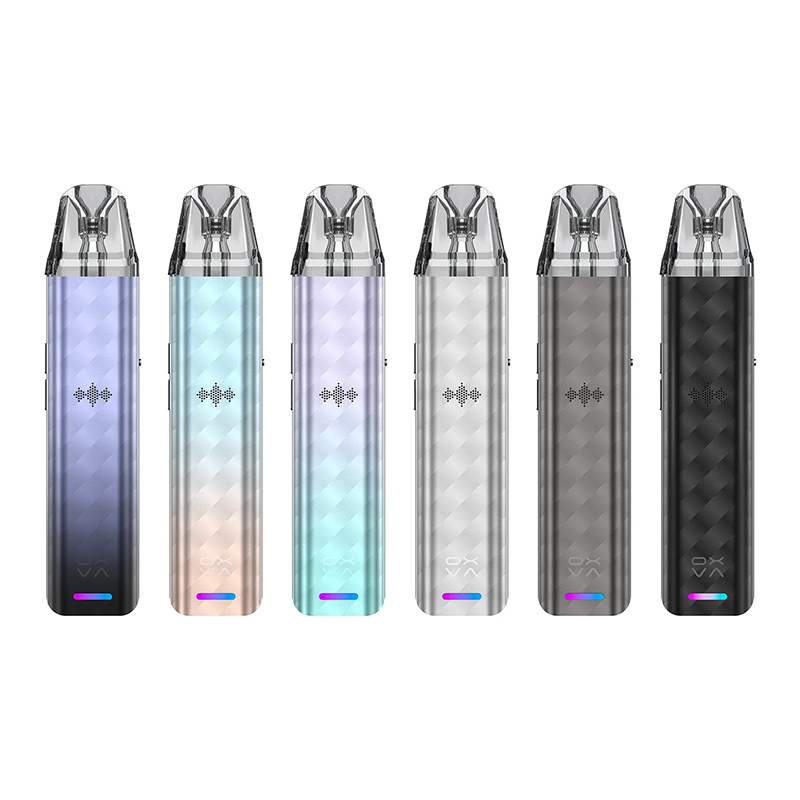 Design That Speaks Elegance:
The OXVA Xlim SE 2 boasts a sleek and compact design that effortlessly combines elegance with functionality. Crafted with precision, this pod system is not just a device; it's a statement. Slip it into your pocket or purse, and you're ready to embark on a vaping journey wherever life takes you.
Versatile Pod Options:
Experience the freedom to choose your vaping style with the OXVA Xlim SE 2's versatile pod options. Whether you prefer MTL (Mouth-to-Lung) or DTL (Direct-to-Lung) vaping, this pod system caters to your preferences. Enjoy the flexibility to customize your experience and savor every puff just the way you like it.
Advanced Coil Technology:
The Xlim SE 2 Pod System features advanced coil technology that delivers a rich and satisfying flavor with every inhale. The coils are designed to maximize the potential of your e-liquids, ensuring a smooth and enjoyable vaping experience. Say goodbye to bland hits and hello to a burst of flavor in every draw.
User-Friendly Operation:
Navigating through your vaping settings has never been easier. The OXVA Xlim SE 2 is equipped with user-friendly controls, making it accessible for both beginners and experienced vapers alike. Enjoy hassle-free adjustments and concentrate on what matters most – the pure pleasure of vaping.
Long-Lasting Battery Life:
Worried about running out of power during your day? Fear not! The OXVA Xlim SE 2 is designed with a long-lasting battery that keeps up with your on-the-go lifestyle. No need to compromise on performance – this pod system ensures you have the power you need, whenever you need it.
What's Inside the Box:
OXVA Xlim SE 2 Pod System
Refillable Pod Cartridge
0.8Ω Unipro Mesh Coil
1.2Ω Unipro Regular Coil
Type-C Charging Cable
User Manual
As you explore the vast world of vaping, make sure to consider the OXVA vape Xlim SE 2 Pod System. Elevate your vaping game with a device that combines style, performance, and versatility. Embrace the future of vaping and indulge in an unparalleled experience with the OXVA Xlim SE 2. Your journey to extraordinary flavor starts here!