Are you looking for a disposable vape that combines convenience, portability, and exceptional flavor? Look no further than the Freemax Friobar MX 10K.
This innovative disposable vape pen has taken the vaping world by storm, and for good reason. In this post, we'll dive into the details of this impressive device and explore why it's becoming a top choice for vapers everywhere.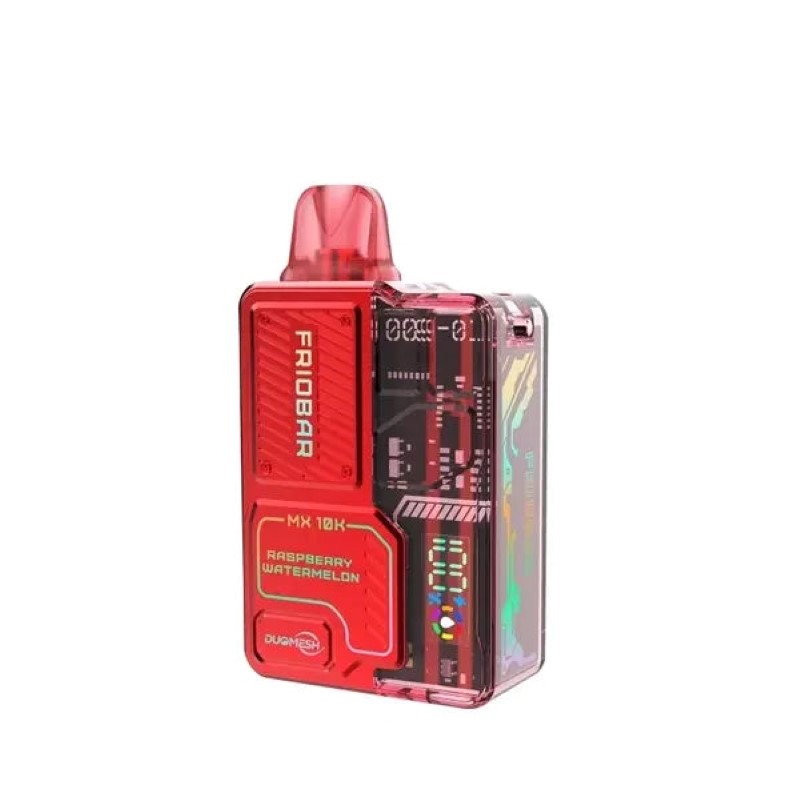 Unboxing the Freemax Friobar MX 10K
The Freemax Friobar MX 10K disposable pod arrives in a sleek and compact package, promising a delightful vaping experience from the moment you unbox it. The packaging is not just minimalistic; it's also eco-friendly, reflecting Freemax's commitment to sustainability.
Design and Portability
One of the standout features of the Freemax Friobar MX 10K is its design. This device is incredibly compact, fitting comfortably in the palm of your hand or pocket. It's perfect for vapers on the move who don't want to carry bulky equipment.
The Friobar MX 10K is thoughtfully crafted with attention to detail. Its ergonomic design ensures a comfortable grip, and its soft-touch surface feels smooth and luxurious. It's clear that Freemax has prioritized both aesthetics and functionality.
Flavorful Vaping Experience
The heart of any vape device is the quality of the vape it delivers, and the Freemax Friobar MX 10K certainly doesn't disappoint. With an impressive 6.5ml of pre-filled vape juice, this device is built for an extended vaping experience. The flavor profile is rich, intense, and consistent, providing a satisfying hit with every puff.
Ease of Use
The Freemax Friobar MX 10K is incredibly user-friendly. It's draw-activated, so there's no need to fiddle with buttons or settings. You simply inhale, and it delivers a smooth and flavorful vaping experience. It's perfect for beginners and seasoned vapers alike.
Long-lasting Power
Another notable feature is the 1000mAh battery, which is impressive for a disposable vape. This battery ensures that the Friobar MX 10K can last as long as the e-liquid, delivering more puffs for your enjoyment.
A Range of Flavors
Freemax offers a variety of flavor options for the Friobar MX 10K. Whether you're into fruity, menthol, dessert, or classic tobacco flavors, there's something for everyone. Plus, each flavor is meticulously crafted to provide an authentic and satisfying taste.
Conclusion
The Freemax Friobar MX 10K is making waves in the vaping community, and it's easy to see why. It's the perfect choice for those who want a portable, hassle-free vaping experience without compromising on flavor.
Whether you're new to vaping or a seasoned vaper, the Freemax Friobar MX 10K is definitely worth a try. Its quality, design, and ease of use make it a strong contender in the world of disposable vapes.