When it comes to versatile and user-friendly vaping devices, the SMOK Nord GT stands out as a top contender. Let's dive into what makes the SMOK Nord GT a standout choice for vapers.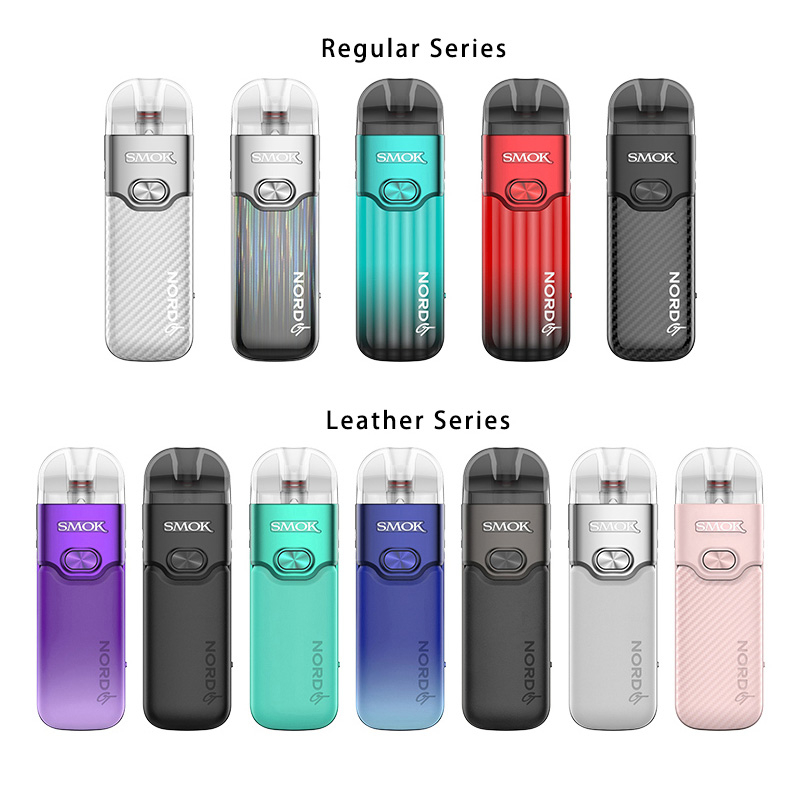 Sleek and Versatile Design:
The SMOK Nord GT boasts a sleek and ergonomic design that fits comfortably in your hand. Its versatility shines through its compatibility with a wide range of coils, making it suitable for both MTL (Mouth-to-Lung) and DTL (Direct-to-Lung) vaping styles. Whether you're chasing rich flavors or dense clouds, the Nord GT has you covered.
Impressive Performance:
The device's variable wattage settings provide you with precise control over your vaping experience. From subtle and flavorful to intense and robust, you can fine-tune your settings to find your sweet spot. The Nord GT excels in delivering both flavor and vapor production.
Quality Build:
Crafted from high-quality materials, the Nord GT is durable and visually appealing. Its leather-style panels add a touch of elegance to the device, making it a statement piece in the vaping world.
Smart Modes and Display:
Equipped with a 0.96″ TFT screen, the Nord GT offers three vaping modes: SMART, RBA, and ECO. The SMART mode automatically matches the perfect wattage to your coil, ensuring a hassle-free experience. The screen also displays real-time information, including your battery level and settings.
A World of Flavors:
SMOK offers a diverse range of coil options, providing a multitude of flavors to explore. From classic tobacco to mouthwatering fruit blends, the Nord GT allows you to embark on a flavorful journey through the vaping landscape.
Power and Convenience Combined:
In conclusion, the SMOK Nord GT offers a harmonious blend of power and convenience. It's an ideal choice for both new vapers and experienced enthusiasts who seek a reliable and versatile device. If you're looking for a vaping companion that can handle various e-liquids and vaping styles, the Nord GT is a solid choice for vaping.