The I15 pro Elfworld has taken the vaping world by storm, and it's not hard to see why. This disposable vape kit offers a range of features that cater to both newcomers and experienced vapers. In this post, we'll delve into what makes the ELFWORLD I15 pro stand out from the crowd.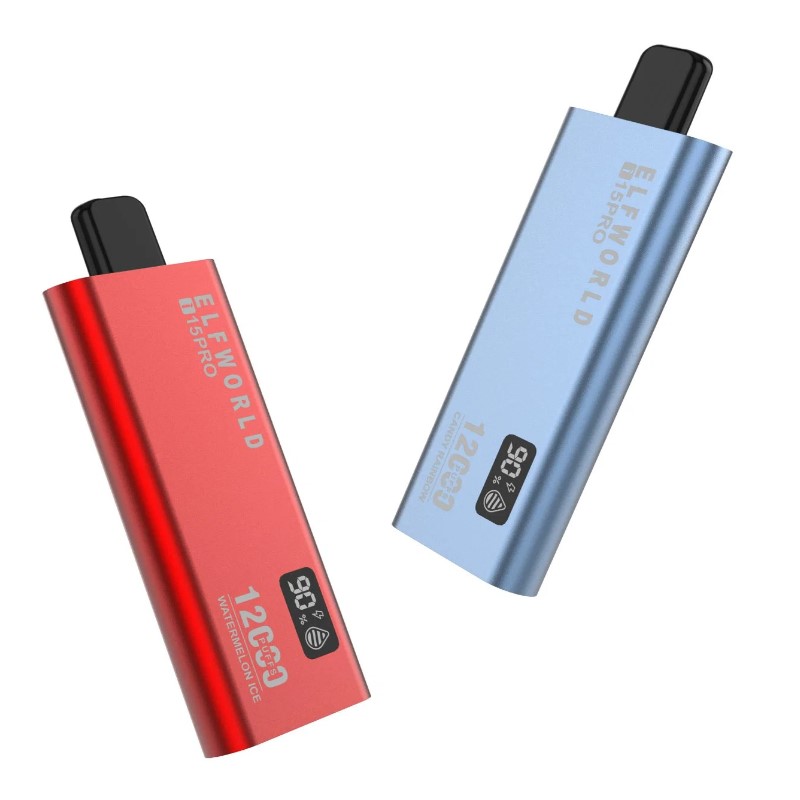 Design & Portability:
The ELFWORLD I15 pro boasts a sleek and compact design, making it highly portable and convenient for on-the-go vaping. It measures in at 99.5mm x 22mm x 18mm, ensuring it can easily slip into your pocket or bag without adding much bulk.
Battery Life:
Despite its small size, the I15 comes equipped with a robust 1000mAh internal battery. This powerful battery ensures that you won't run out of juice in the middle of the day, providing you with long-lasting vaping enjoyment.
E-Liquid Capacity:
The I15 features a 2.8ml (2ml TPD compliant) e-liquid capacity, giving you plenty of vaping mileage before needing a replacement. This means fewer refills and more time to enjoy your favorite flavors.
Airflow & Power Levels:
What sets the ELFWORLD I15 pro apart is its versatility. It offers dual airflow modes, allowing you to choose between a mouth-to-lung (MTL) or direct-to-lung (DTL) vaping style. Additionally, it provides three adjustable power levels, so you can fine-tune your vaping experience to your preferences.
Ergonomic Design:
The I15's design isn't just about aesthetics; it's about comfort too. With a smooth finish, curved edges, and a TPE coating, this vape kit feels comfortable and attractive in your hand, making each puff a pleasure.
User-Friendly Features:
The I15 pro is designed with the user in mind. It features a magnetic pod attachment for easy setup, a USB Type-C fast charging port for quick recharging, a fire button for added control, and LED indicators to keep you informed about your power levels and battery status.
Coils & Flavor:
The clear and user-friendly pods come with two included mesh coils (0.6 Ohm and 1.0 Ohm) that deliver exceptional flavor without any leaking issues. Even after multiple refills, the I15 maintains its flavor quality.
Leakage Issues:
Speaking of leaks, none of our testers encountered any leakage problems during their trials, highlighting the I15's reliability.
Conclusion
In conclusion, the ELFWORLD vape I15 pro offers an outstanding vaping experience with a blend of convenience, performance, and versatility. Whether you're a beginner or a seasoned vaper, the I15 has something to offer, making it a noteworthy addition to the disposable vape market.
Its ergonomic design, long-lasting battery, and impressive flavor delivery set it apart as a top contender in its category. If you're in search of a disposable vape kit that ticks all the boxes, the ELFWORLD I15 pro 12k is certainly worth a try.
Post navigation: Looper XL Melted Series Live Resin Disposable – taste buds for a flavor explosion