Are you tired of the hassle of refilling tanks and replacing coils? Do you crave a vaping experience that's simple, convenient, and bursting with flavor? Look no further than the Puff Pixi vape Pro Disposable Vape Kit, available at the best online vape store.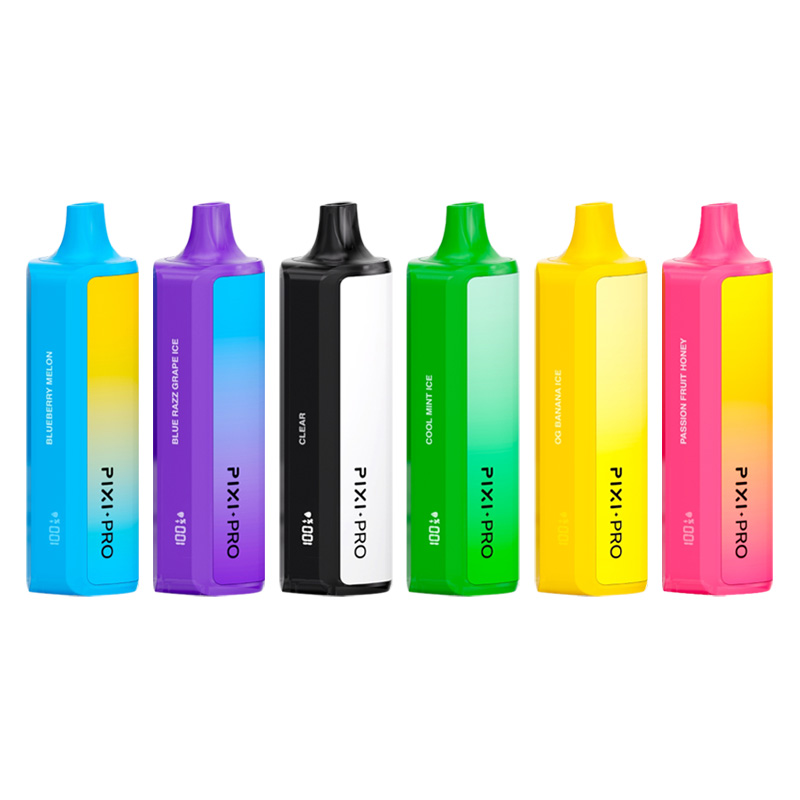 Puff Count that Keeps Going: One standout feature of the Pixi Pro Disposable is its impressive puff count. With a whopping 8000 puffs, this device is designed to keep you vaping without the need for constant replacements.
Generous E-Liquid Capacity: Say goodbye to frequent refills. The Pixi Pro boasts a generous 14mL e-liquid capacity, ensuring you can enjoy your favorite flavors for an extended period.
Flavor Variety: Whether you're into the icy freshness of Blue Razz Grape Ice or the tropical vibes of Papaya Guava Moon, the Pixi Pro has a flavor to satisfy every palate. With a selection of 11 premium flavors, you can switch it up and discover new favorites.
Designed for Convenience: The Pixi Pro is all about on-the-go convenience. It's compact, lightweight, and user-friendly. No need to worry about coils, tanks, or batteries. Just unbox, vape, and enjoy.
Quality Matters: Crafted with high-quality materials and meticulous attention to detail, the Pixi Pro Disposable offers reliability and consistency in every puff.
For Adults Only: We must emphasize that the Pixi Pro Disposable is intended for adult use only. Keep it out of reach of children and pets to ensure safety.
Discover the future of vaping with the Puff Pixi Pro Disposable Pod Vapes. Enjoy simplicity, flavor, and satisfaction, all in one sleek package. Get yours today at the best online vape store, and experience vaping like never before.