In the dynamic world of vaping, innovation reigns supreme, and Innokin has yet again taken the lead with their latest creation – the Innokin Arcfire Pod Kit. This revolutionary device has already captured the attention of vaping enthusiasts far and wide, and for good reason.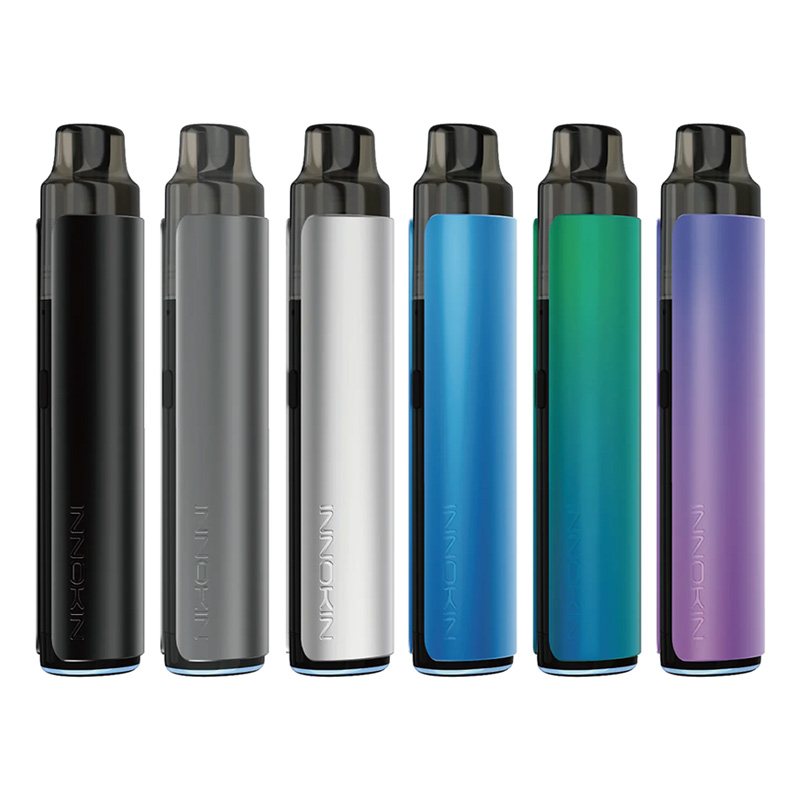 The Arcfire presents a seamless fusion of cutting-edge technology and user-friendly design, delivering an unparalleled vaping experience that's poised to transform your perception of what a pod kit can achieve.
Diving into the heart of this exceptional pod kit, the Innokin Arcfire is composed of two main sections: the battery mod and the pod tank. This dynamic duo works in perfect harmony to create a vaping experience that is second to none.
The vape pod itself encapsulates both the e-liquid reservoir and a remarkably durable non-removable heating element, also known as the coil. What sets this coil apart from the rest is its mesh material, which not only prolongs its lifespan but also ensures a consistently smooth and flavorful draw with every puff.
One of the standout features of the Innokin Arcfire Pod Kit is its commitment to sustainability. Innokin understands the impact of disposable components on the environment, which is why they have engineered a solution that drastically reduces waste.
The replaceable pod system means that when it's time for a change, you simply replace the entire pod, minimizing your ecological footprint without compromising on quality.
Customization is at the core of the Arcfire experience. With two distinct pod options available – the 1.2ohm Mesh (included) and the 0.8ohm Mesh (available separately) – users can tailor their vaping sessions to match their preferences perfectly.
The battery mod, boasting a 650mAh capacity, boasts intuitive LED indicators that display the remaining battery life, ensuring you're never caught off guard.
Charging convenience is a hallmark of the Innokin vape Arcfire Pod Kit. The device is equipped with a Type C USB port that facilitates rapid charging at a rate of 0.75A. This means you'll spend less time waiting and more time enjoying your favorite e-liquid flavors.
Included in the kit is not only the pod system itself but also a 1.2ohm refillable pod, a USB Type C cable, and comprehensive instructions to ensure a seamless setup.