The Ebdesign TE6000 from EBDESIGN (formally Elfbar) is an updated version of the very popular EBDesign TE5000. Featuring a brand new dual mesh QUAQ coil, 10.3ml juice reservoir, 4% nicotine, rechargeable 550mah battery, and 15 unique flavors.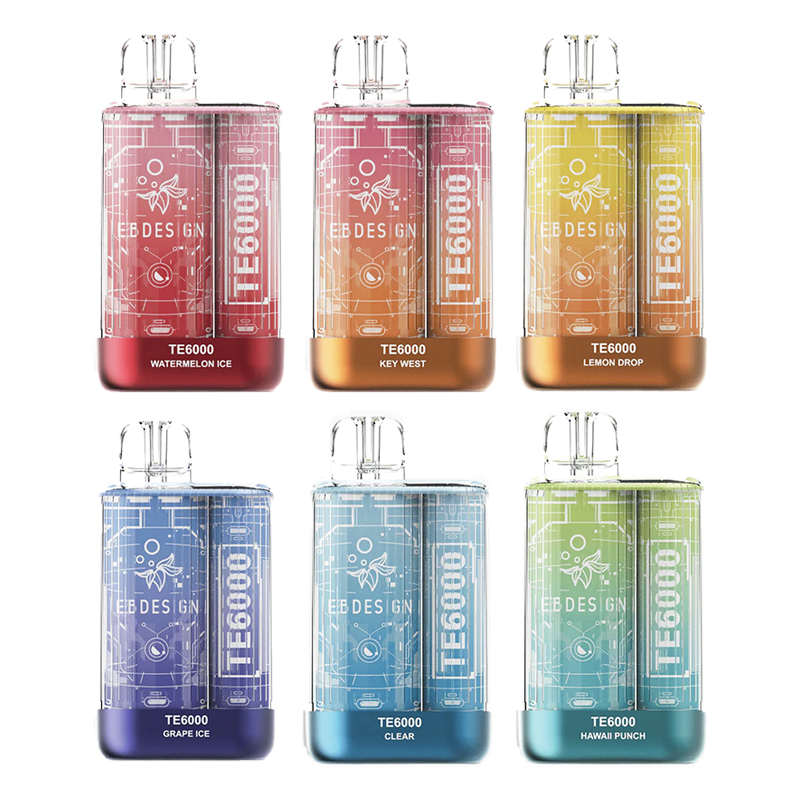 Features:
40MG (4.0%) Nicotine by Volume.
10.3ml Pre-Filled E-Liquid.
6000 Puffs Per Device.
500mAh Integrated Battery.
The TE6000 is known for its virtually silent operation and provides excellent flavor to older versions of Elfbar (EBDesign). EBDesign TE6000 is a very powerful disposable e-cigarette in a compact and discreet platform.
An overcharge and short circuit protection system supports a hassle-free charging experience. Every EBDesign TE6000 includes an anti-counterfeit code which can be verified via the link below and like all our other products we only sell 100% genuine or your money back.
The TE6000 Disposable Vape is the perfect product for those looking for a convenient vaping experience. The TE6000 provides ample puff with 50MG of nicotine and a satisfying throat hit without being too harsh.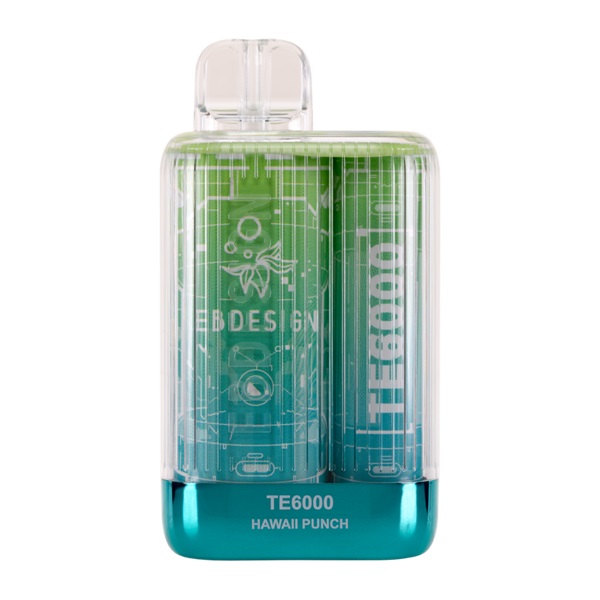 The device is pre-installed with 10.3ml of e-liquid to ensure users enjoy a long-lasting e-cigarette experience.
Each device delivers around 6000 puffs and features an integrated 500mAh battery, ensuring the device lasts long enough to drain an entire tank, so users can enjoy the vaping experience without worrying about running out of power.
The TE6000 disposable vape e-cigarette is non-refillable, yet still rechargeable, providing a fitting and easy-to-use experience.
Once the battery is depleted, the device is easy to dispose of, making it an environmentally friendly and sustainable option. The device's sleek and compact design makes it easy to carry and use, making it a great choice for any vapor.