Well, our second guest is currently usually very rare-some might say it is an endangered species-squonk mod. The most popular product line of the Wotofo brand-Profile has been supplemented with new members – Wotofo Profile Mod 200W.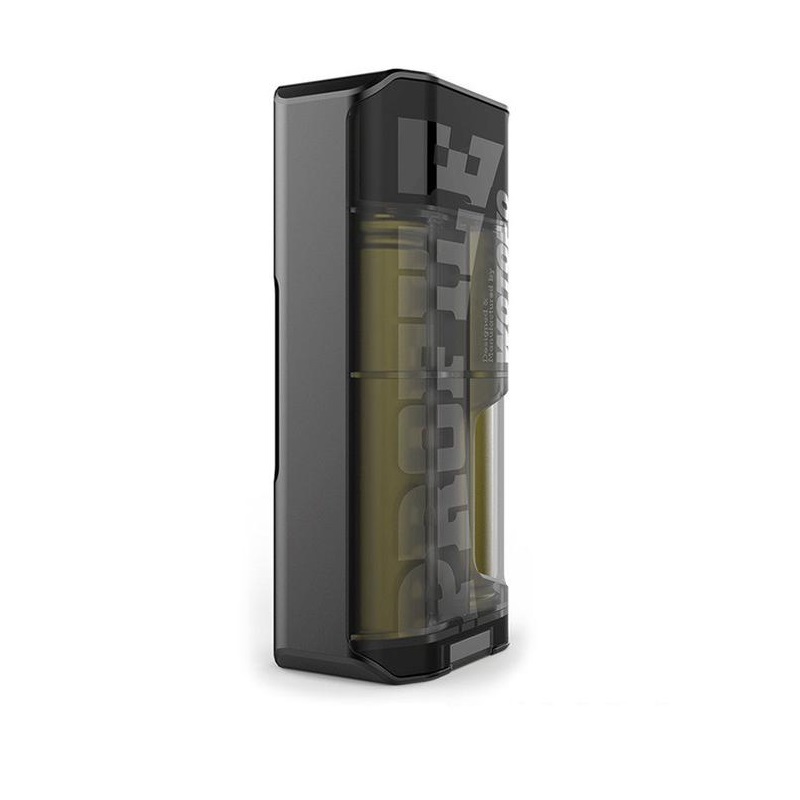 Parameters
Dimensions: 93.85 x 44.4 x 30mm
Weight: 135g Body
material: plastic + zinc alloy
Power supply: 1/2 x 18650
Vial capacity:7ml
Chipset: nexCHIP
Power: 5 – 80 / 200W
Operating mode: VW
The appearance of the novelty is very beautiful, and perhaps the biggest contribution to this business is the wotofo vape mod appearance. This is the case of a rectangle, and its outline tends to be more square. Therefore, the ergonomics of a new thing should be interesting.
The design is simple and almost strict-from the decoration of the back panel of the control panel to the transparent back cover. By the time of the release, which, by the way, has not yet happened, the developers are preparing only two versions of the design – it's sad.
The landing pad is steel, the thickness of the device, coupled with the central location of the connector, provides a decent margin for landing of 30mm. The control panel is located almost entirely on the front panel.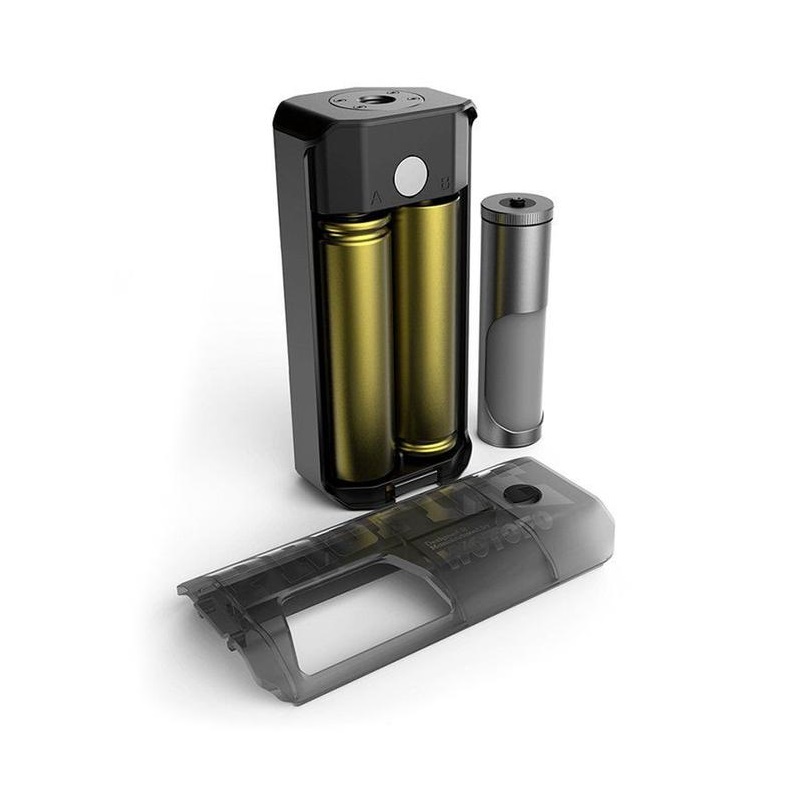 The activation button is large enough, but the color display is standard diagonal. A pair of adjustment keys are located at the bottom. By the way, the charging connector adopts a new design and is located at the bottom of the squonk mod. The current is screwed to the word "fast".
Other kit we recommend:
vandy vape nox kit for sale
vaporesso xros mini in stock