The second novelty is already a full-fledged novelty – it does not continue, but rather only opens, the line. I can't say for sure, but the collaboration of the THC brand with the famous Western reviewer Mike Vapes seems to have taken place for the first time.
Nevertheless, the product is available, the official presentation, as always, is late – it's time to get acquainted with the new one – Blaze RTA.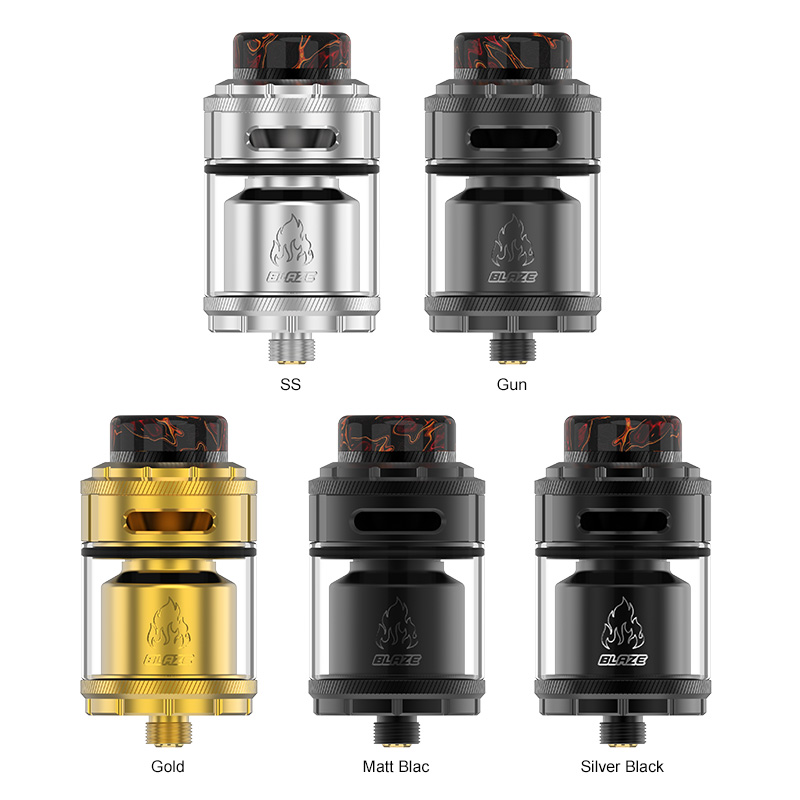 Parameters
Case material: stainless steel
Atomizer type: RTA vape
Capacity: 2.0 / 5.5ml
Diameter: 24mm landing / 26mm maximum without bubble glass / 30mm max with bubble glass
Height: 44.5mm with drip tip
Connector: 510 gold plated pin
The exterior of the novelty is made in the best traditions of the manufacturer. Therefore, we note the fact that it was the THC developers who were responsible for the design. This is a rather massive or, better to say, stocky tank, which is not replete with decor.
A neat logo, a couple of knurlings, and a traditional compound drip type are, perhaps, all the points of attraction for the user's attention. The starting palette of colors is sufficient – even the classics are presented in two versions.
Acrylic drip tip standard 810 fit on top. Under it is a lid with convenient knurling for tearing off. Even lower are deeply recessed filling holes. The capacity is frankly weak, but a complete magnifying glass will come to the rescue. The dimensions of the bubble variant are traditionally huge.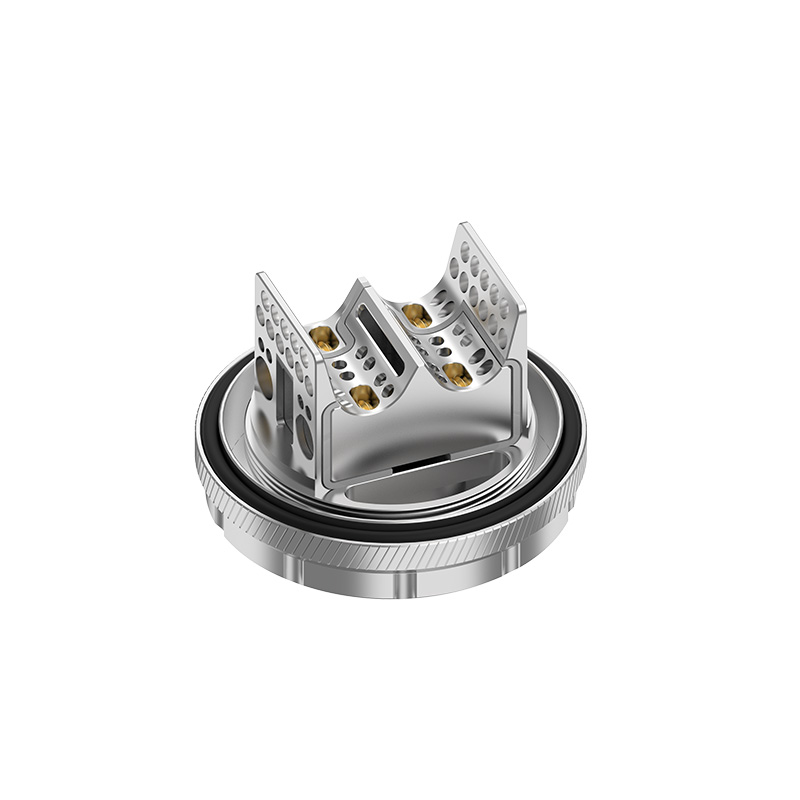 The air intake is upper – a ring with massive air intake holes immediately under the cover. There is a non-spillable constructive – the option is certainly useful. But the reviewer above is probably responsible for creating the base, as he has a lot of respect for such "roundness".
So, the deck, in fact, is rackless – four screws are ready to go and hold a couple of decent coils in place properly. Cotton is placed on the side of a huge structure in special wells. Now you understand where the "nickname" of the vape novelty comes from – "WOW".
Other kits you may prefer:
freemax maxus solo
pioneer dot rba