As the title of the article sums up pod vapes, Cravat is indeed such a vaping device. I don't know if anyone still remembers JUUL, which first swept the entire electronic cigarette industry. It opened a new era of small kits. Since JUUL, more and more brands have begun to launch pod kits that are small in size, like a pen, focusing on portability and lightness. Although similar products have emerged in an endless stream in the past two years, few of them can really maximize functionality and aesthetics.
Uwell itself is a brand with its own popularity and topicality, unlike many brands that release similar products in large quantities. Every product series of Uwell means a major reform of the brand itself. Cravat is a product that combines ingenuity and technology. It's lightweight, yet feels very sturdy when you hold it in your hand. Because the aluminum body provides a solid layer of protection for it.
The Uwell Cravat doesn't need to rely on buttons to activate, in fact, none of the buttons are found on the device. Without those complicated screens and operations, you only need to pump to complete all the vape steps, which can meet your vape needs anytime, anywhere. Not all vapers are guaranteed, but at least for newbies or kit vapers tired of complicated operations, you won't find a better item than Cravat.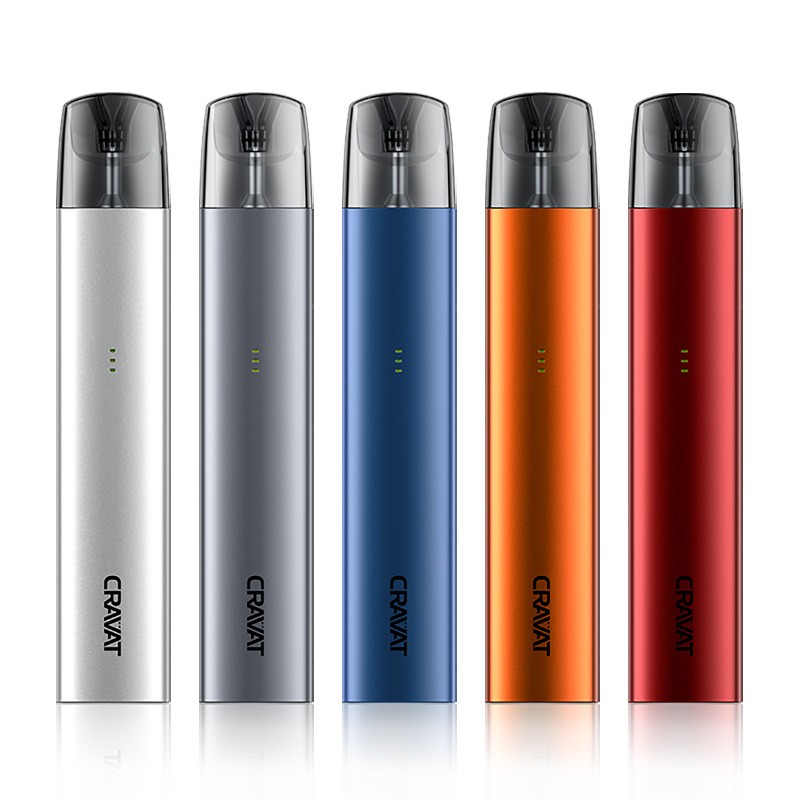 Specifications:
Dimensions: 10319.39.0
Battery: 300 mAh
Pod capacity: 1.5 mL
Wattage: 9W Max
Charging: Type-C port
Material: Zinc-alloy
Features:
Lightweight and compact
Draw-activated firing mechanism
Great coil life
Five color options
Charges fast enough
Good build quality
Recommended Products:
apple peach strawberry e juice
coastal clouds tres leches
Read More Related Articles: https://www.bestvaping.ca/new-release-november-hellvape-hell200/