The DotMod dotStick Revo Pod System Kit received high praise for its excellent performance after it was released at vape store. As a bold and innovative electronic cigarette device, when it actually appeared on the market, it still experienced a lot of doubts. dotStick Revo proved the power of technological innovation to the public through the real feelings of most users and the many evaluations collected.
The shape of DotMod dotStick Revo pod system kit is very recognizable. The translucent plastic shell is added with different colors, and there are many visual brand logos and capacitive symbols inside, which integrates the innovative part of dotStick Revo with the brand concept. The casing is matte texture, and the touch is smooth despite being cold. The small cylindrical size and slight weight are very lightweight and easy to carry, and you can take the dotStick Revo almost anywhere.
The biggest innovation of the DotMod dotStick Revo Kit is that it doesn't use any batteries, but instead uses a supercapacitor to quickly charge the device. The maximum power of the device can reach 35W, which is enough for a pod system kit to provide you with a good vape taste. The device can use either 0.7ohm or 0.9ohm coils, which are easy to replace and offer a variety of flavors.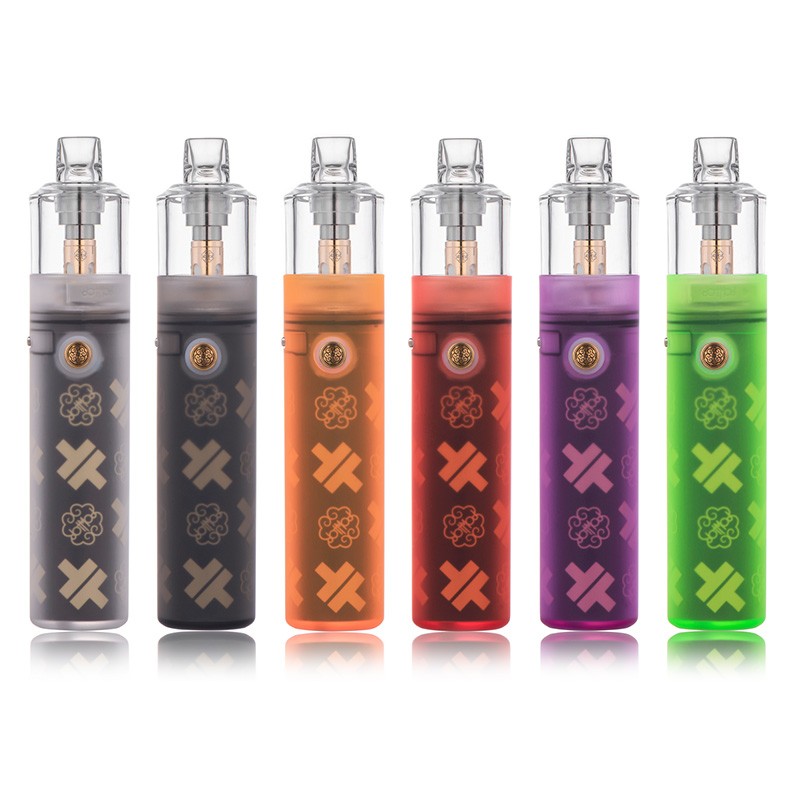 Features:
Excellent flavor from coils
Extremely lightweight
3.5ml pod capacity
Good coil options
Unbelievably Rapid Charging
More Battery Cycles
Easy to use
Adjustable airflow
Auto-draw & Manual firing
What's In The Box:
1x dotStick Revo
1x 3.5 ml tank (PCTG)
1x 0.7 Ohm dotCoil
1x 0.9 Ohm dotCoil
1x Drip Tips
Recommended Products:
freemax maxus solo
voopoo vmate infinity
Read More Related Articles: https://www.bestvaping.ca/great-battery-life-vaporesso-luxe-x/