In this article, we will once again understand Voopoo's Vinci the Pod system, but with a new classic style design, yes the Vinci Pod Royal Edition vape kit as well as new pod cartridges.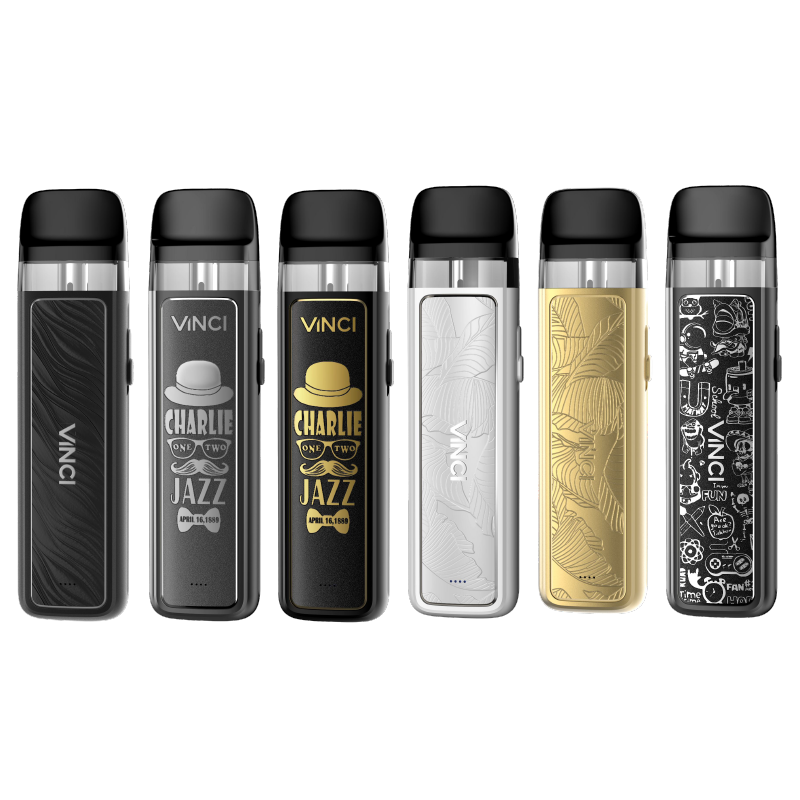 Parameters
Dimensions: 93.5mm * 24mm * 14mm
Material: zinc and aluminum alloy, PCTG
Battery: 800mAh
Charging: USB Type-C (up to 60 minutes)
Power: 11-15W
Capacity: 2ml
Cartridges included: 0.8Ω, 1.2Ω
Voopoo
The popular Chinese company Voopoo showed off a new version of its Vinci series. The Royal Edition received an improved design, high-quality body materials, and two new top refill cartridges in the delivery set. Gene.AI chipset is used in every popular Vinci Pod vape kit series, Gene.TT appears in Voopoo Drag X and Drag S.
Features
The main feature of Vinci Pod Royal Edition is the use of a metal shell made of 6061 series aluminum alloy, which is widely used in the aviation industry and has higher durability. The device is presented in six colors, supplemented by various patterns and patterns.
For the latter, as the manufacturer promised, the artists of Voopoo worked for 8 months, and each such drawing or pattern was hand-made in several stages.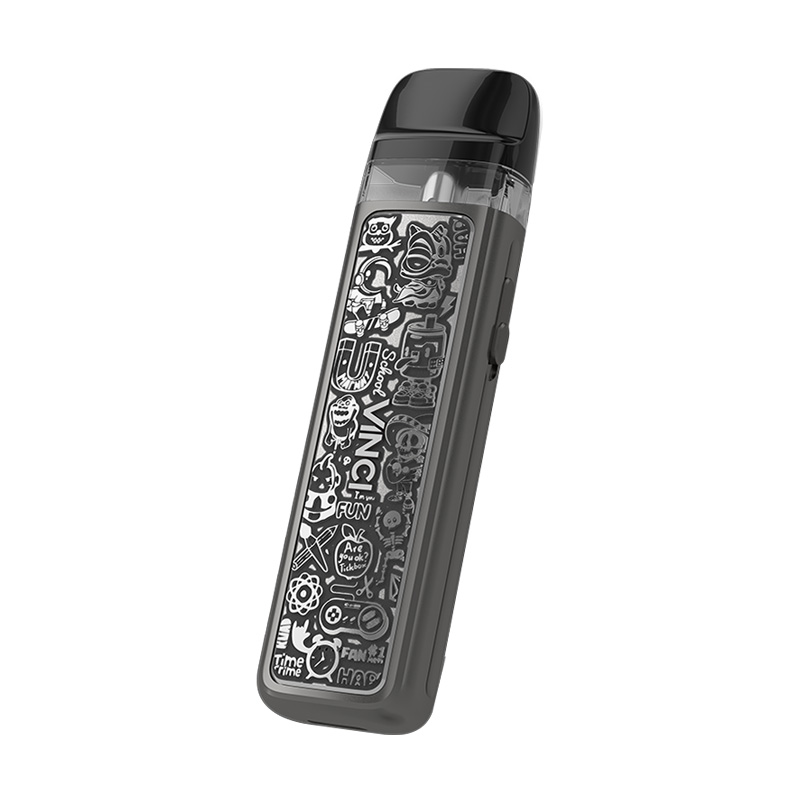 Battery
The pod system kit battery pack has a built-in 800mAh battery, which is charged using the USB Type-C interface, and the whole process takes less than an hour. When the user draws, the device will automatically provide power in the range of 11-15 watts.
The main working status, including the charge level, can be monitored through the LED group below. There is also an airflow adjustment slider on the fuselage, the same as before.
Pod Cartridge
The device has received two new vape cartridges, and the main difference from the previous version is the top fill. This pod system is compatible with vinci pod cartridges 2ml for Vinci Pod, Drag Nano 2 Pod and Vinci Q Pod. The volume of the reservoir has not changed, it is still 2 ml.
Hot-sell products from Voopoo brand:
voopoo vinci q kit near me
voopoo nano 2 in stock