Resurrected from oblivion, like a phoenix bird, Digiflavor once again pleases its fans. However, contrary to my and other users' expectations, the developer showed a brand new tank, which may be the beginning of a new product line – Digiflavor Torch RTA.
Parameters
Material: Stainless Steel Atomizer
Type: RTA
Capacity: 5.5ml
Diameter: 26mm
Height:55mm with drip type
Connector: 510, pin gold-plated
 
Well, we all naturally wait for Digiflavor Drop Solo, for which the store has already started collecting reservations. The appearance is calm, but not without originality, but authenticity. This is a fairly large tank with an average number of decorative elements-in general, the bow is quite normal. However, he did not provide anything supernatural.
 
The starting color scheme is decent – here you will find timeless classics, and several not the most popular, but funny, colors. There are two drip types in the kit, landing 810th, they are made of plastic, that's just how they differ is not clear. An adapter for 510 colleagues is also provided.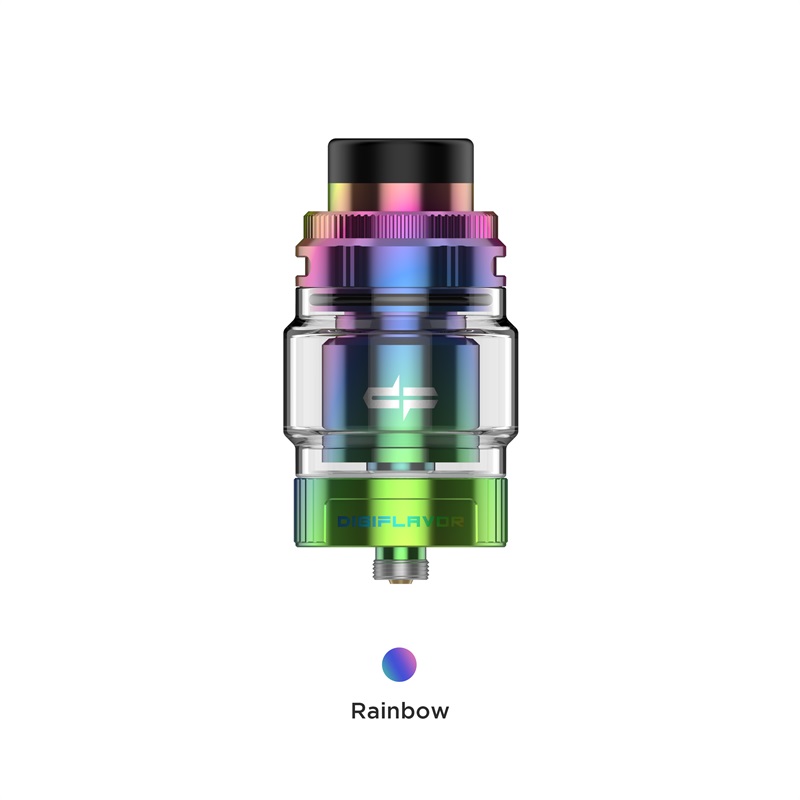 The filling is top, the vape liquid with risks is probably fixed according to the bayonet principle. The filling holes are normal, so is the roominess. However, the last value is constant, because the kit contains only glass similar to the pre-installed bubble.
 
Other kits you may prefer:
uwell aeglos p1 for sale
airis dabble for sale